I mentioned a few weeks ago that I'd bought a new pair of shoes I was anxious to try out. Behold the Hoka One One Bondi B's: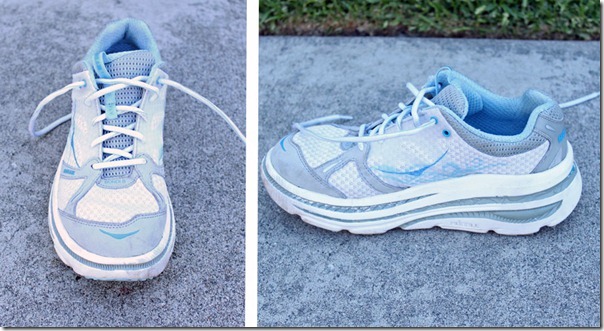 It's hard to judge just how different they are from "regular" shoes from this picture. You really need to see them side by side with another pair in order to understand just how massive they are: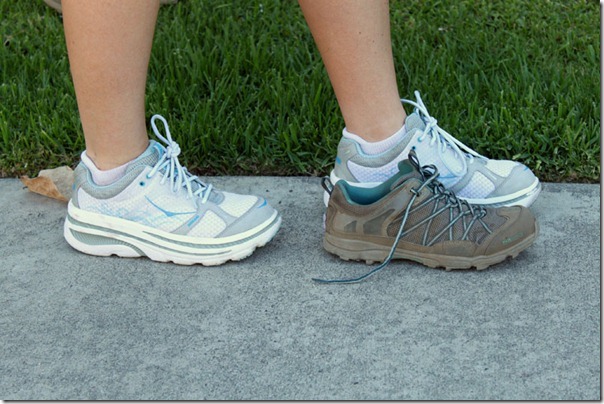 My favorite trail shoe (Inov-8 268, which is itself larger than some lightweight road running shoes) vs the Hokas.