Random "vintage" Shadow running shirts decorating the course for the 20 year anniversary!

I look forward to running Shadow of the Giants every year. I rave about it to running friends, bore my poor non-running friends talking about it, and in general need to set up some sort of affiliate referral program, because I plug this race all. the. time. Shadow of the Giants was one of the first 50ks I did (maybe the second or third?) back in 2005, and I've tried to run it every year since, injuries & schedule permitting.
So what makes Shadow of the Giants so special?
Well, the setting is gorgeous, for one thing. Located at the base of Yosemite, the race runs on fire roads and singletrack through towering forests. It's beautiful, it's green, it's peaceful—except for the year I came face to face with a black bear halfway through the run. I think nostalgia also plays a factor, since it was one of my first ultras and one of the pivotal races that got me hooked on trail running in the first place. Mostly, though, I think it's the spirit of the race. It's low-key and friendly, and presided over by that most mischevious of RDs, Baz Hawley (who also directs Saddleback, Twin Peaks, and a number of other CA races.) Baz spends the pre-race briefing telling dirty jokes, hassling the regulars, and swearing up a storm, but behind the laid-back act, there's a well-organized race directing machine.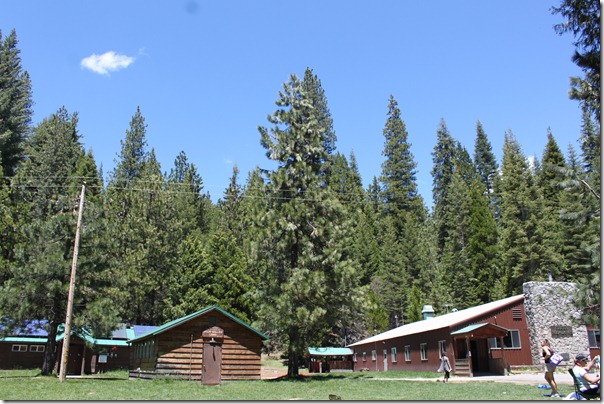 Green Meadow Outdoor School, Race HQ
My first year, I was a bit intimidated—people were laughing and shouting at Baz (who was more than capable of shouting back even louder) and everyone seemed to know each other, and the place was crackling with good humor and excitement. I didn't know what was going on, but I knew I wanted to be a part of it. Since then, I've gotten to know more of the regulars, I've run many of Baz's other races, and I've become more comfortable making quick friends on the trail—in short, I've become one of the crazies, too. And heaven help me, I kind of love it.
A wee bit chilly before the start
On your marks
So, the 2010 race. This was my best Shadow of the Giants time by about 30 minutes. The course was different this year–some folks were saying they thought it was shorter but harder, I thought it was shorter for sure but also easier. Or maybe it's just that I've run some really hard races this year, so it seemed easier in comparison! In years past it's been almost 35 miles, so to have it be "only" 32 was a nice change.
Starting out I had low expectations and high nerves. I hadn't run much at all in May–weddings and graduations and house guests and travel and high temperatures had combined to make me miss lots of long runs, skip shorter runs, and just feel under-trained in general. I had also just lost some enthusiasm for running, and was feeling like I had a few extra pounds that made me sluggish. The week before the race I did 13 miles that were kind of terrible, and that made me even more nervous. So the week of the race, instead of tapering, I did 9 miles, then 6, then 4, then 2, all in an effort to cram in as much running as possible to start feeling more comfortable. By the end I was feeling okay, but not really well-rested or fast.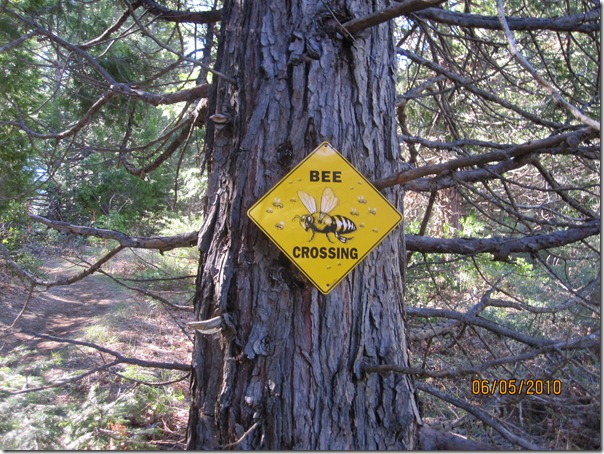 As usual I hadn't slept much the night before the race, but by the time we lined up at the start I was mentally psyching myself up to, if not have a good time, then at least have a bearable time. But once we started, all that went out the window, as the beginning of the race felt pretty wretched. The first 2 miles were a steep climb over rocky roads, and I didn't feel comfortable at all. I didn't even want to jog, which is what my competitive side usually wants at the start of a race. My legs felt heavy and tired and just wanted to walk. Fortunately we then hit some downhill, and it wasn't too far to the 4–mile turnaround and water point. Then it was back up the hill, but at least I was able to run much of it, with walk breaks in between. The first real aid, at mile 8, came about 1 hr 20 minutes into the race, and I was able to take a much-needed bathroom break. The BR stop also made me feel better, so at this point I was starting to perk up.
After the climb out of the mile 8 AS, I started to loosen up and feel better. I was running almost everything, feeling smooth, and started to cruise. Next aid was at mile 12, and after that there was some climbing, which gave me the opportunity to take more chia gel. After the climb was a fun section of obstacles–downed trees, large boulders, big snow patches, that were fun to run through and made for good videoing. Mile 17 brought the famous Avenue of the Giants aid and loop, around the ancient, enormous trees. I left my pack and took off with just my camera, enjoying the shade, the brook, and the lightness of not carrying water.
Wonder why it's called Avenue of the Giants? Wonder no more.
I was sad to leave that aid station, but also happy to be more than halfway done and finally feeling like myself again. We had about 4.5 miles of mostly down hill to Sugar Pine, which was okay–wide and sunny (ie, hot!) and easy on the down, but once we got to the turnaround it was a long slow slog uphill. I was actually still feeling okay so I did a slow trot interspersed with a few walk breaks, but I amazed myself at actually having a good amount in the tank and being able to run a lot of it.
This next section was the hardest. We got back to the top of the hill and were told by a volunteer that it was 2.8 miles to the next (last) aid station. Well, that was the longest 2.8 miles of my life. For one thing, it started with lots more uphill (I gobbled more chia gel! I think it's the secret to my good run) and it was hot, and dusty. And it took almost 45 minutes. Granted, I wasn't setting any speed records, but I ran almost all of it, it had to have been about 4 miles. So it was agony to keep running, and running ,and expecting to see the AS, and then not seeing it for so long. Plus I got very low on water because I thought it would be closer.
msp vip hack 0px; display: block; float: none; padding-top: 0px; border-width: 0px;" title="IMG_1263″ src="http://www.runningwithsugars.com/wp-content/uploads/2011/05/IMG_1263_thumb.jpg" border="0″ alt="IMG_1263″ width="342″ height="454″ />
But finally, the mile 28 AS was in sight. I got ice water, some M&Ms and cookies, and hauled out of there. I knew it was mostly downhill to the finish (although of course it again seemed longer than it had on the way up!) I ran the whole thing, and when I got to the final singletrack section and knew it was about 5 minutes away, I really let loose, almost sprinting to the end! All told I finished in 6:05, which is great, although I had really hoped to make it under 6 (of course). I had some really fast miles (8:30s, one 7:45) and some really slow ones (19:45 is the slowest). I was so glad to finish feeling strong, and to have had a positive, sunny second half of the race, especially after the gloom and lousiness of the first half. It herpes symptoms in women was wonderful to see Jason and my mom at the finish, and to be able to celebrate with them! The shower and lunch were nice, too. All in all a wonderful end to the spring race season, and I'm so glad I ended up going and running.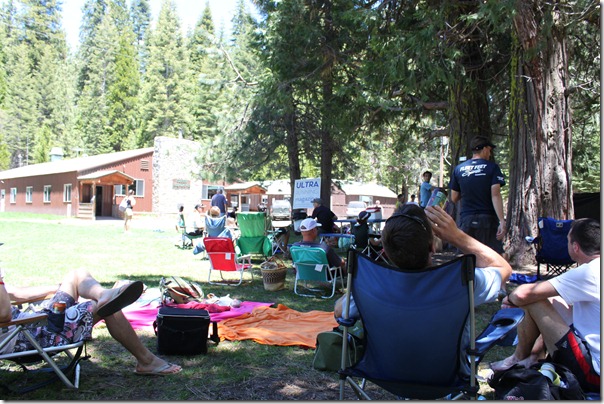 The all-important stretch & hydrate after the run
Chillin' with my mom after showering!
Final Stats:
Date: Saturday, June 5, 2010
Distance: 32 miles
Elevation gain: unknown
Garmin time: unknown (Garmin unreliable at this race)
Official time: 6 hrs 5 min